Learn the fundamentals of your area of study
JEE / NEET Foundation Courses for
8th, 9th & 10th Class Students
Why Study a

Foundation Course?

Every good building begins with one important thing, A SOLID FOUNDATION!
Our aim is to build a strong foundation in Maths and Science by conducting classes that compliment school syllabus and that provide the base for answering highly competitive exams. We recognize the hazards of the conventional system of education and in order to counter it, we provide a progressive, playbased and practical approach to learning. Our classes are free from rigid structures of rote learning and provide an alternate hands-on, practical approach to understand subjects logically . They help in concept clarity and problem solving ability that are essential to prepare for competitive exams like NTSE, Olympiads, KVPY, JEE-Advanced, NEET, JEE-Main.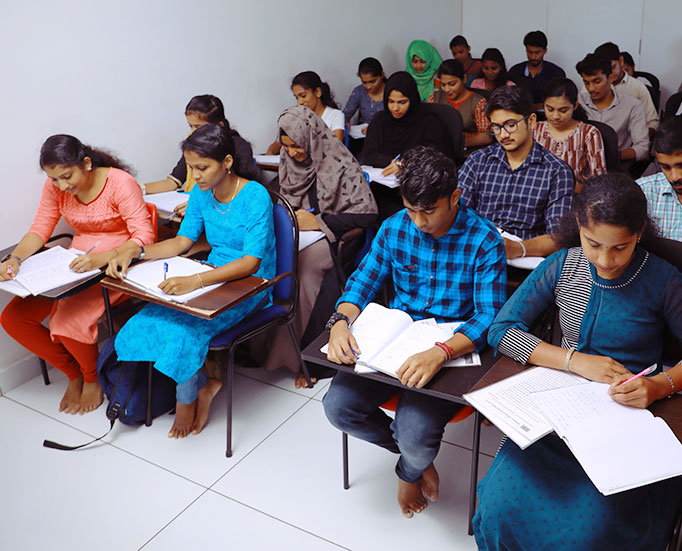 Foundation
Courses
We prepare students for below mentioned examinations under this course module:
JEE, NEET, KVPY,etc
School Exams (CBSE/ICSE/State Syllabus)
NTSE
Olympiads
Foundation courses may also be studied by students who have an excellent academic record, but may not have studied the necessary subjects in enough depth. For example a student wishing to study Medicine or Engineering who doesn't have higher level qualifications in science can take a foundation year which will be considered as 'year zero' of the total length of their course.

GLOBALLY ACCEPTED
All course contents are based on International standards.

REGULAR TEST AND FEEDBACK
Regular test and feedbacks are carried out to ensure 100% result.
EXPERIENCED TRAINERS
Well-trained faculty to listen & solve problems of the students.
Drop your Contact number, to get in touch with us