Why study in Malta?
There are various benefits for international students where they could consider Malta as their new study destination.
High-quality education
The quality of education is very high and the largest university is the University of Malta . The courses are internationally recognized since their curriculum are designed by highly qualified professionals with experience in commerce, public affairs etc.
Top destination for English language learning
Malta is considered as one the top destinations for English learning and They offer various English programs for international students to brush up on their English skills.
Excellent Career Opportunities
The students have interesting opportunities to work in Malta after graduation. They could look for jobs in hospitality and other industries to add value to your resume.
Excellent campus facilities
Bright and spacious lecture rooms.
Well-equipped computer labs.
Latest smart boards and projection technology.
Excellent Wi-Fi connectivity.
Green screen and video equipment.
Networking hardware & Cisco components.
Robotic equipment.
Fully equipped Library & access to online resources.
Safest Country
Malta is considered to be the safest country in all of Europe and this is an added advantage for international students.
Economical living
Malta is one of the smallest countries in the world and expenses like food, transportation, tuition fees are highly affordable. As far as costs are concerned, the students are advised to check with the universities for updated information.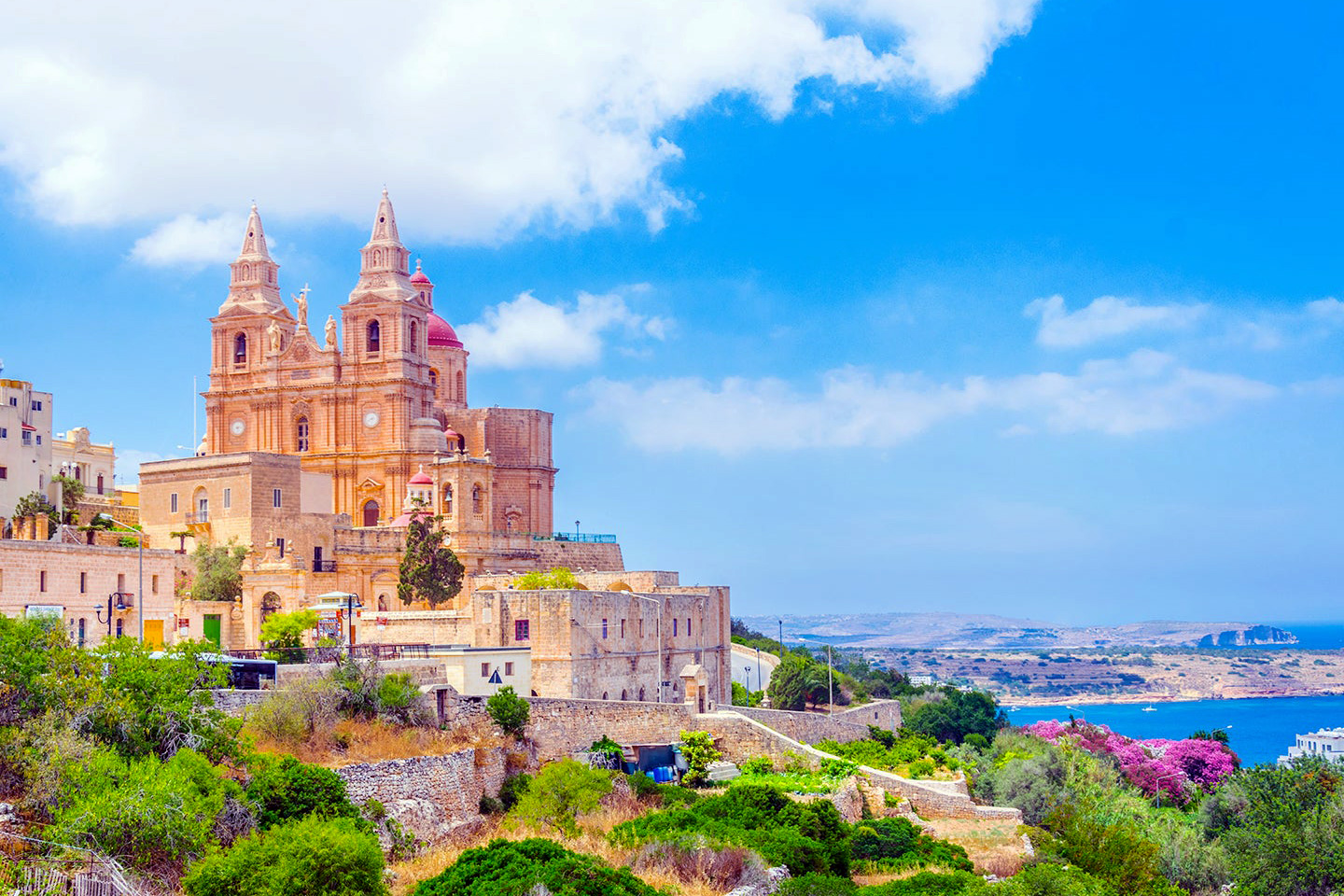 Education System
Some of the higher education institutions in Malta are as follows
AUM American University of Malta.
Global College, Malta.
London School of Commerce (LSC) Malta.
Middlesex University (MDX) Malta
Malta College of Arts, Science and Technology
St Martin's Institute of Information Technology
Queen Mary University of London, Barts and The London School of Medicine and Dentistry (Malta)
University of Malta
Frequently Asked Questions
Malta welcomes students from all around the world and guides them if the candidate satisfies all the entry requirements. Broadmind group is always happy to help the students regarding visa applications and procedures.
The languages spoken in Malta are Maltese and English. Most Maltese population understand Italian, French and other languages such as German and Spanish are understood to a lesser extent.
The universities in Malta use English as a medium of instruction and the curriculum is based on British model. This can be an advantage to international students.
The currency used in Malta is Euro (€) since it belongs to the European Union.
The international students can make most of their stay in Malta since they offer a variety of amenities such as
1. Pleasant Environment
2. Travel facilities such as bus
3. Sports and leisure activities
4. Variety restaurants
5. Shopping
A score of 6.5 is considered good for admissions but in exceptional cases, if a candidate has scored more than 70 or 80% in English during higher education, then a score of 5.5 can be considered for admissions.
The international students have the opportunity to work in Malta during graduation provided that the students maintain attendance and good academic progress. The work right is at the sole discretion of the Maltese immigration authorities.
Enquire Now
Finding yourself in deep waters to get a high band score? Enquire and explore all the avenues with our team.